Internet,
I am in need of some storage advice. We got a new refrigerator that has 2 side-by-side doors after us being used to the wide single door with freezer on top. This means the space is much skinnier than I am used to, especially the door shelves. Consequently, our (many) glass bottles of Colorado-brewed beer (and hopefully soon Huz-brewed beer thanks to my Christmas
gift
to him) have no home. They can't stand up straight on the shelves because the space isn't tall enough. So I've got them on their sides stacked on top of each other, but as soon as you pull one out, you risk an avalanche of glass and beer.
I'm looking on Pinterest and find plenty of solutions for 2 Liters, which we NEVER buy, and wine, but I'm a red wine girl and don't chill my wine:
But I can't really find much for beer bottles, other than this mat which is basically what we're doing now.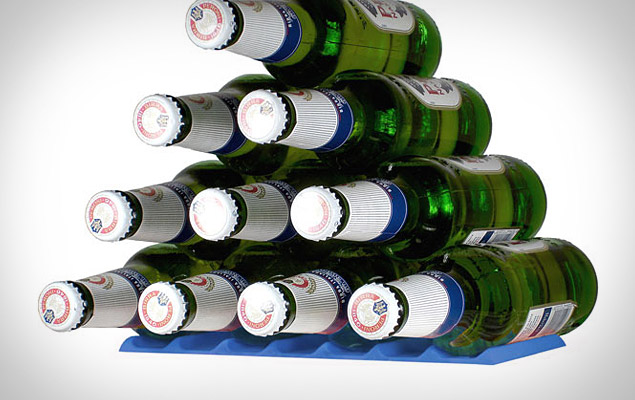 Any other solutions you can help me with?